VAN WART MANAGEMENT LTD.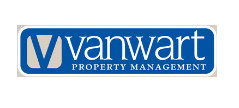 370 Rainsford Lane P.O.Box 1374 Fredericton,N.B. E3B 5E3
(506) 506.457.7001
email
website
VAN WART MANAGEMENT LTD., Is a full service real estate management company providing professional services to both tenants and landlords in the Greater Fredericton Area since 1972. We are committed to providing superior tenant management services and as a result deliver, in a very timely manner, professional attention for all repairs, maintenance and other tenants concerns.