GLP Fence and Deck Construction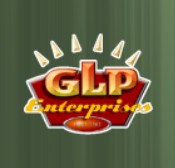 GLP Fence and Deck Construction
Se 25-9-1e Winnipeg, MB
AT G L P Enterprises, we know our fence, gate and deck construction. If you are in need of quality decks and fencing done right, call the professional builders that can get-it-done. We feature quality "Old School Workmanship" that is very well-known in Winnipeg and the surrounding area. We offer the best service and the best product that you'll enjoy year round. We have been building relationships in the Winnipeg area for over 27 years! We are Licensed, Insured and Bonded.
supposed to be a fence not discord between neighbors!
Karen
If I could give a negative rating I certainly would! I am the neighbor of the person these contractors worked for and they entered my property without permission, breaking the latch on my fence and if that wasn't enough they destroyed the fern plants I HAD at the edge of my property! When called out on their actions this was the least remorseful or unapologetic "Sorry" ever spoken in the history of human kind! I had workers on my property as well and I am told they too were treated rudely. Saddest part of all is instead of forward thinking with respect to future potential sale they chose the route of creating discord between new neighbors by being unprofessional and disrespectful.