Superior Spary Foam Inc.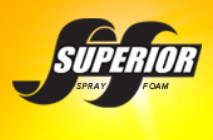 Superior Spary Foam Inc.
#80 - 3924 Brodsky Ave, S7P 0C9
Many of these roofs have already experienced a 100% payback on energy savings. With costs of energy increasing, so many heating dollars are simply going through the ROOF! Superior Spray Foam has demonstrated that the polyurethane foam roof systems are and economical way of adding insulation value to our customers' roofs. And at the same time, we create a leak proof monolithic roofing system that is virtually impervious to water. Conserves Energy - Rigid polyurethane foam offers the lowest thermal conductivity of any commercial roof installation product. There are no fasteners that cause thermal bridging.