Stone Tek Landscaping Inc.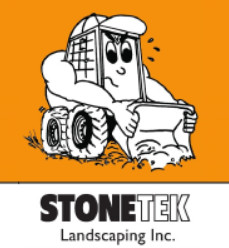 Stone Tek Landscaping Inc.
Calgary, AB
Stone Tek Landscaping Inc. offers year-round landscape maintenance and basic lawn care. We also provide landscape design, construction and maintenance services, all with the goal of turning your vision into a reality. From potted plants to full beautification, we are your lawn care and landscaping partner. Our team installs fences, interlocking rock walls, retaining walls and irrigation. We are fully insured and certified for landscape work, so rest assured that your property is in the hands of skilled, proven professionals. Why hire a professional landscaper? Our business is based on the following principles: Quality: Stone Tek Landscaping Inc. boasts outstanding workmanship, dedicated employees, years of experience (large and small projects), the very best in Alberta-grown trees and shrubs. Commitment: Stone Tek Landscaping Inc. is a knowledgeable and professional team, committed to total customer satisfaction. Values: We are a lean, efficient operation. Ask about our competitive pricing strategy. Passion: Our team of dedicated professionals brings their love of natural beauty to every stage of your landscape project, ensuring a seamless operation and breathtaking results.