Optimum Roofing Inc.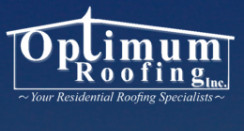 Optimum Roofing Inc.
856 DEWDNEY AVE. REGINA, SK S4N 0G7
We encourage you to have a look around our website so that you can get to know just what Optimum Roofing Inc. is all about. With so many roofing companies in the city, we know that getting to know our customers and providing them with the exact requirements they may need helps to set us apart from our competition. We want to educate our home owners on their entire roofing system, not just their shingles. We believe that a successful business can only be created through a positive customer experience.