Lux Landscaping Ltd.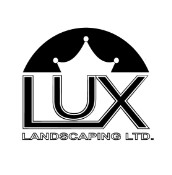 Lux Landscaping Ltd.
Calgary, AB
The mission of Lux Landscaping Ltd. is to provide exceptional residential yard care service at an affordable price. We will provide professional service in a timely manner and give a 100% attitude to continuously exceed the expectation of our customers. If our service promised is not up to your standards, we will come out and fix the problem, no questions asked. If you are still not satisfied we will send someone from our competition to fix the problem at our cost. Guaranteed.