Les Couvreurs Couvre-Toit Laval Inc.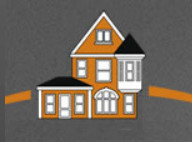 Les Couvreurs Couvre-Toit Laval Inc.
564, Place Forand Laval, QC H7P 5L9
We are roofing professionals, specialized in the installation of asphalt shingles on residential and commercial buildings. Our attentiveness to customer needs, our fast service, and our meticulous work ethic have given us the privilege of being part of a group of business partners which inspire excellence. We are committed to providing customer satisfaction. Rain or shine, Couvre-Toit Laval has you covered
Repairs after wind storm
Koula Mayer
Amazing, rapid and courteous service even though our request was during their busy season! We'll definitely recommend this company.