KeepSafe Systems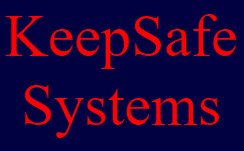 KeepSafe Systems
Vancouver, BC Canada
At KeepSafe Systems, all the Security Alarm Systems we install are designed with your Security needs and comfort level in mind. As your Security needs may be different from those of your neighbour or a complete stranger on the other side of the country, we do not believe in "Packaged Security Alarm Systems". We have also learned, most people would rather control their Security Alarm System than have their Security Alarm System control them. This unique approach to customized user-friendly Security Alarm Systems is what sets KeepSafe Systems apart from the Competition and provides our many happy clients with Security Alarm Systems designed with Their Freedom in Mind.
exactly what i needed
samantha
I cannot say enough good things about these guys. Heinz came to my home, listened to my concerns, and provided me with exactly what i needed and then some. an amazing knowledge of what is available out there.