EasyRent Real Estate Services Ltd.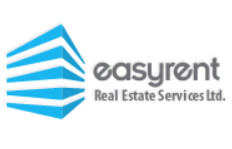 501-1111 W Hastings St., Vancouver, BC, V6B 2Y5
6046623279
email
website
EasyRent's team of licensed professionals are here to help navigate a unique and challenging market. Our team is always available to assist you with any questions that you may have. Whether you are in need of assistance finding the best qualified tenant, or are looking for a team of licensed professionals to fully manage your property, EasyRent can put you on the path to maximizing return on your investment.