Canadian Flooring Management Inc.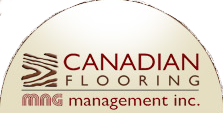 Canadian Flooring Management Inc.
2687 Steeles Avenue West, Toronto, ON M3J 3G9
Canadian Flooring is a Toronto based distributor & importer of top quality hardwood flooring. •Retailers, building contractors, flooring installers, architects and interior designers have come for service and advice not available from other suppliers. •We search all over the world for the best products and prices to serve homeowners, builders and contractors in order to meet their growing demand.