C4 Maid Service.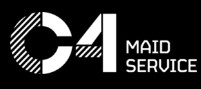 C4 Maid Service.
1090 Homer Street, Suite 300, Vancouver BC V6B 2W9
| Cleaning Maid Services |
Isn't it the best feeling to enter your home when you're confident it's 'luxury' clean from top to bottom? With C4 Maid Service, you can take comfort that every inch of your home has been professionally cleaned to the highest standards, all using eco-friendly cleaning products. A Spa for Your Home As we're fond of saying, cleaning your home is more than just a task, it's a responsibility. To this end, our fully insured and highly trained staff offers a comprehensive range of cleaning services to make your home shine, inside and out.