Alberta Property Inspection Ltd.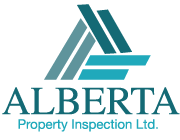 Alberta Property Inspection Ltd.
Edmonton, AB
Peace of Mind The decision to purchase a home is an emotional one. Considering the size of the investment, it makes sense to back an offer to purchase with an unbiased assessment of the property's condition. Close the deal with confidence knowing your home has been inspected by a competent, qualified, professional home inspector. Who are we? Alberta Property Inspection is one of the most established home inspection companies in Edmonton. We have performed over 10,000 inspections in the greater Edmonton area since 1994. We are proud members of the Canadian Association of Home and Property Inspectors. Registered Home Inspectors (RHI) are regarded as having the highest technical and ethical standards; far exceeding those required by the Alberta Government licensing requirements.