Action Security Services Inc.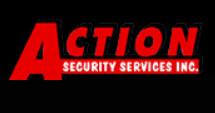 Action Security Services Inc.
#240 – 70 Shawville Blvd, South East Calgary, Alberta, T2Y 2Z3
Action Security employs certified ULC Fire Alarm Technicians, who are registered with the Underwriters Laboratory of Canada, an organization dedicated to improving quality equipment and ensuring proper installations through periodic counter-check field inspections. To schedule an appointment or request more information about our products and services, including a pricing estimate, please contact us! We feature exceptional sales and customer service departments to address your concerns and needs, in addition to many special promotions to save you money.